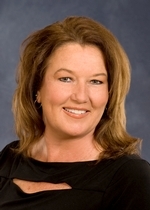 (585) 765-2000
(585) 765-2904 fax
(585) 590-6584 cell phone

dawnmfox1@gmail.com
5 S. Main St.
Lyndonville NY, 14098
Receive Email Alerts from Me
Dawn Fox is a full time Realtor and has been in the real estate business since 2013. She brings over thirty years of experience in the restaurant and customer service industry.  Most recently she and her sister  have been managing The Basket Factory Restaurant & Marina in Middleport.  Dawn has a knack for listening to her customers needs and developing rapport.  She will work tirelessly to meet all of your expectations and beyond.
Dawn earned her Bachelor's degree from Buffalo State College in Business Studies.  She is a member of the Middleport Rotary Club and past president.  Dawn and her husband, Paul reside in Middleport and are members of Shelridge Country Club and enjoy golfing.  She loves spending time with her family.  Dawn has one daughter, Vanessa; son-in-law, Tony and two beautiful granddaughters, Violet and Scarlett.
Whether you are buying or selling a home, Dawn looks forward to serving her community in whatever that capacity may be.  She will be happy to walk with you through the process of finding your forever home or selling your current home.  Your goals are her goals. Dawn looks forward to helping you in your future endeavors.
Courtesy of: Jeanne Whipple Realty
Courtesy of: Jeanne Whipple Realty
Courtesy of: Jeanne Whipple Realty
Courtesy of: Jeanne Whipple Realty
Courtesy of: Jeanne Whipple Realty
Courtesy of: Jeanne Whipple Realty
Courtesy of: Jeanne Whipple Realty
Courtesy of: Jeanne Whipple Realty
Courtesy of: Jeanne Whipple Realty
Courtesy of: Jeanne Whipple Realty
Courtesy of: Jeanne Whipple Realty